Did you know that we have teams that compete for trophies for our Run for the Son 5K? It is one of the things that makes our race unique and adds a little bit of friendly competition. This year our 2023 Cup of Legends winner was Pleasant Grove Baptist Church! Our Cup of Legends is awarded to the team with the most people registered. Pleasant Grove brought in 157 registrants!! We also have a Cup of Champions that we give to the team with the most people that participate in one of the races, whether it is virtually or in person. We had a tie between Covenant Community Ellijay and Zion Hill Baptist. Each team had ten people participate. Congratulations to our cup winners and thank you to each and every one of you who participated in our race for the Cup of Legends and Cup of Champions!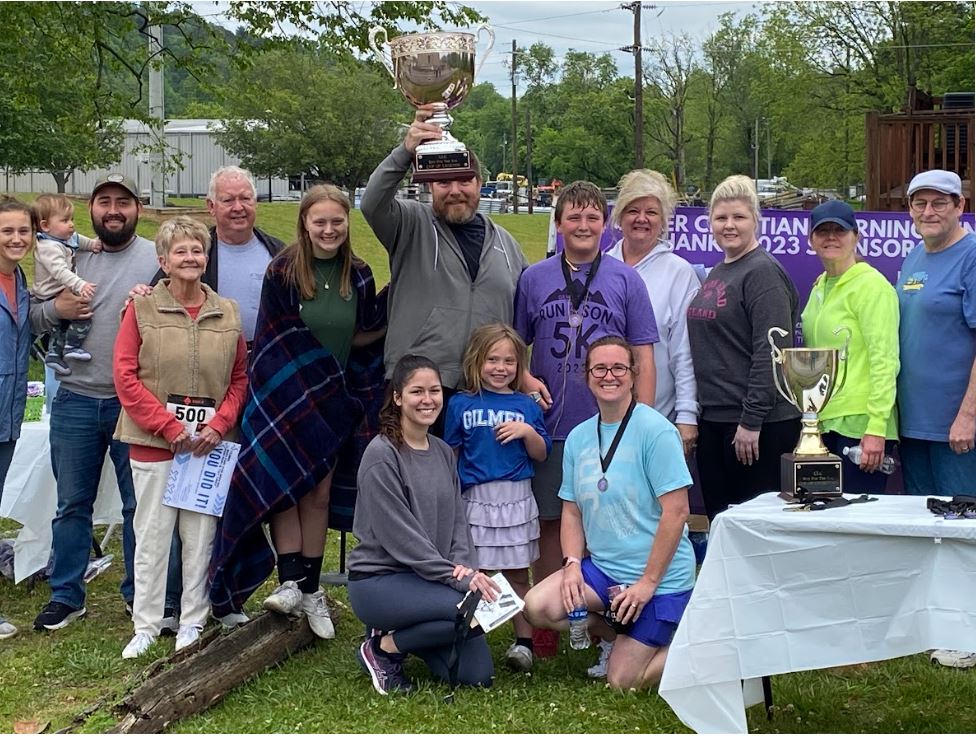 Cup of Legends winner, Pleasant Grove Baptist Church, with 157 registrants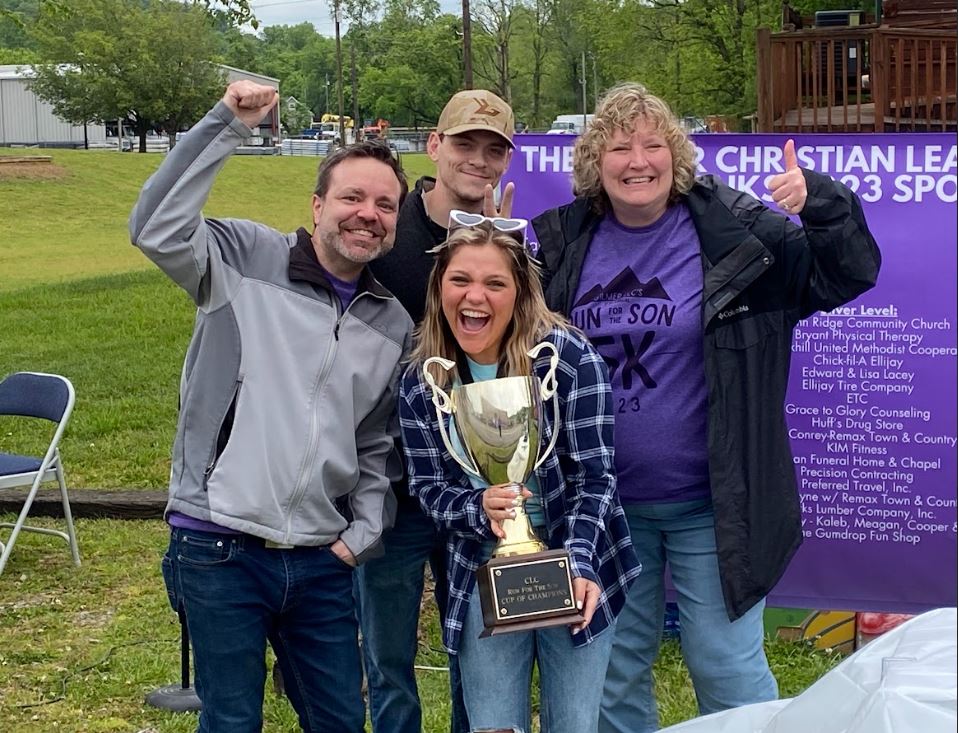 One of the two teams that was awarded the Cup of Champions, Covenant Community Ellijay! The other team not pictured is Zion Hill Baptist. 
meet our 2023 Run for the son 5K teams