As a nonprofit ministry, the CLC absolutely loves when people partner with us by volunteering! We have endless volunteering opportunities at our ministry, and we would be honored to have you join our CLC family. You can help us year-round, seasonally, or just as you have time! If you are interested in helping our ministry, please click the button below  to fill out our volunteer form!
Since the Fall of 2019 the Gilmer CLC has acted as a liaison for the GHS, CCMS, and MECHS food pantries. With the help of local churches and individuals, the CLC has been able to make many successful trips to each school. Over 70% of Gilmer's students receive "Free or Reduced" lunch, and we are honored to play a small part in ensuring students do not have to go home hungry. If you or your church might be interested in donating money or food to the food pantries, please feel free to contact our director, Jennifer Colson, at Jennifer@gilmerclc.org!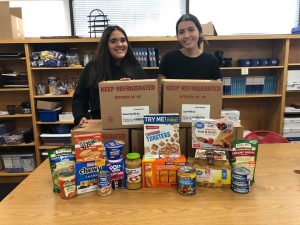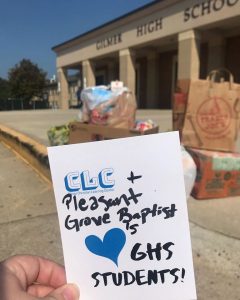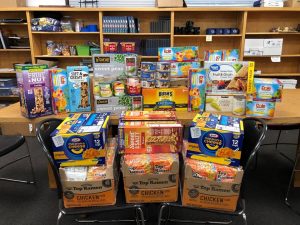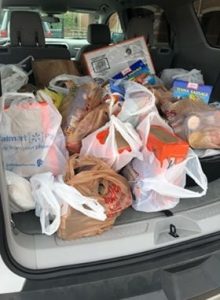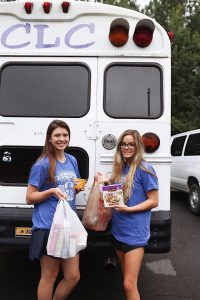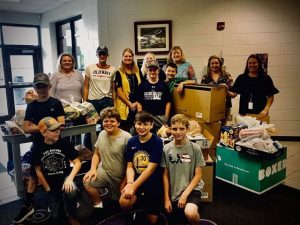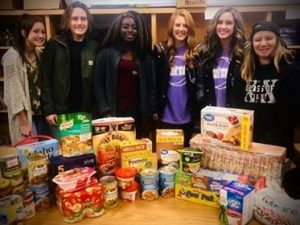 Now more than ever students need a Christ-focused mentor. At the CLC, our staff works hard every day to give students as much attention, love, and care as we possibly can. Sadly, there is only so much time per class period. With our teachers having up to 25 students per class, it's hard to give some students the one-on-one time they need. That is why we have a Discipleship Program. Our Intro to CLC teacher, Mr. Buddy, is the leader of this program. If you might be interested in becoming a mentor, we encourage you to check our our Discipleship Program page here.