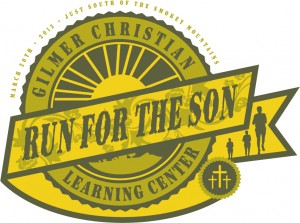 Thanks to everyone who made the 2013 Run a great success!
Click here for Overall Results
Click here for Age group Results
Pictures are Up at Our Facebook Page!
Thanks to our 2013 Race Sponsors!
ACE HARDWARE
APPLE A DAY
ANYTIME FITNESS
APPALACHIAN PHOTOGRAPHY
BEAR'S GARAGE
BELLE'S BOUTIQUE
BEST NAILS
BRENDA FAYE'S
BUFFINGTON POULTRY FARM
CANDRA WARREN, STATE FARM INSURANCE
CHARLOTTE DAVIS
CHIC-FIL-A
CITY BARBER SHOP
CLEAR-CREEK MINI STORAGE
ROBERT WESTMORELAND, COUNTRY FINANCIAL INSURANCE
DAIRY QUEEN
DALE LINGLE
DANCE, ETC.
DR. DAVID SETTEL
DR.DEBRAH SWANBERG, CHIROPRACTOR
DAVID SPIVEY'S BODY SHOP
DOUG AND JAN HALL
DUNKIN DONUTS
EDWARD JONES INVESTMENTS
ELLIJAY DELI
ELLIJAY FITNESS
BOB WORLEY, ELLIJAY INSURANCE
ELLIJAY TIRE CO.
ELLIJAY PAWN
EMMANUEL FULL GOSPEL CHURCH
E.T.C
FBC KOINONIA SS CLASS
FOOD LION
FRADY POULTRY FARMS
FREEMAN GAS
GILMER CO. FARM BUREAU
HAIR DIMENSIONS
HAYES  TIRE AND SERVICE CENTER
HOLLY FAITH APTS, INC.
HOLT'S DRIVE THRU
HOMETOWN FLORIST
HUFF'S DRUG STORE
HWY 515 AUTO AUCTION, INC.
INGLES
JEWELL JONES
JUSTIN TIME FITNESS
KALEB FRADY
KAYANN HAYDEN WEST, ATTORNEY AT LAW
KNIGHT AND ASSOCIATES
JIM LOGAN, LIFE AND HEALTH INSURANCE
LOGAN FUNERAL HOME AND CHAPEL
LOGAN SAWMILL, INC
LORI WETZEL
MARK QUEEN SALON
MIKE'S ELLIJAY RESTAURANT
MITCHELL AND PAULETTE MORGAN
MOUNTAIN ACADEMY FOR KIDS
MR. P'S
NAPA
NORTH GEORGIA COMPUTER BROKER
OUR DAILY BREAD
PAUL AND DIANE NEALEY
PAYNE INSURANCE
PEPSI
PIGGLY WIGGLY
PINK FITNESS FOR WOMEN
REX'S PEST CONTROL
RONNIE THOMPSON FORD
SANFORD'S GARAGE
SINGLETON FOOD SERVICES, INC
SOUTH SIDE EXPRESS LUBE
STARBUCKS COFFEE
STAR ENERGY
SUPERIOR BUILDING PRODUCTS
TALBOT DENTAL ASSOCIATES
THOMAS OIL COMPANY
TWIN CITY MOTORS, INC
UNITED COMMUNITY BANK
WHITEPATH FAB TECH
ZYVAX, INC.
Series affiliation
The race is part of the 2013 Black Bag Race Series and the Run and See Georgia Grand Prix.
Shirts and Goodies
Shirts are guaranteed to those who pre-register and will be given out while supplies last to race day registrants. There will be door prizes awarded after the race and plenty of fluids and snacks.
Additional Information
Awards will be given to the Overall Male/Female and Masters Male/Female. Age Group awards will be 3 deep in 5 year age groups beginning with 10 and under to 75 and over. Finish line management and results provided by Classic Race Services with results posted to www.classicraceservices.com, www.active.com, www.runningintheusa.com and www.coolrunning.com.
Previous Races: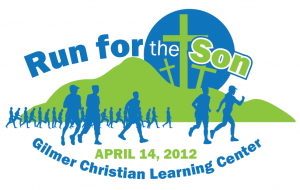 The 2012 "Run for the Son," held on April 14, was a great success. Tommy Jones won the men's race for the fifth time in a time of 18:50. Trina Spanelli won on the women's side in a time of 22:40. The men's masters champion was Robbie Cheatham in a time of 22:17 and the women's masters champion was Denise Hoeck in a time of 26:44. Click here to view the pictures from the event!
For full race results, follow this link and click on the April 2012 Race Results Link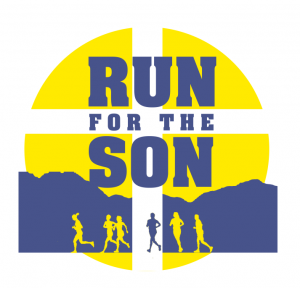 The 2010 "Run for the Son" was a great success! Former Atlanta Marathon winner Gabriel Helminger set a new course and race record with a time of 16:09 for the 5K race. 2 Time Champion and local favorite Tommy Jones finished second with a respectable 17:40. Rachel Riddle, Gilmer High School running phenom won the Women's Race with a time of 20:12. Her GHS teammate Whitney Reece was the second lady across the line with a 22:27.  We look forward to seeing you all back in 2011!
Men's Top 5
| | |
| --- | --- |
| Gabriel Helminger | 16:09.0 |
| Tommy Jones | 17:42.7 |
| Bill Moore | 18:44.1 |
| Kevin Leftwich | 20:32.3 |
| Jeremy Compton | 21:43.6 |
Women's Top 5
| | |
| --- | --- |
| Rachel Riddle | 20:12.9 |
| Whitney Reece | 22:27.6 |
| Morgan Williams | 22:39.4 |
| Rebecca Rush | 23:34.2 |
| Ashley Herndon | 23:54.5 |
Complete Results Found by Clicking Here